Carl Bentley is is the secondary tetartagonist in Jumanji. He was portrayed by David Alan Grier.
Biography
Edit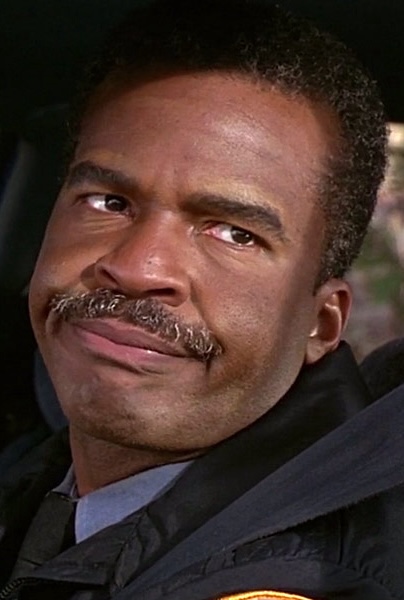 He was a close friend of Alan Parrish, and an employee of Alan's dad Sam's shoe company Parrish Shoes until he got fired from the Parrish Shoe Factory for a shoe Alan busted after Carl shows Alan a prototype shoe to show his dad, and was working as a policeman 26 years later.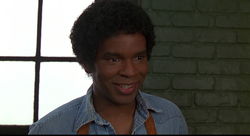 After Alan is freed from the "Jumanji" game, he bumps into Alan while driving, (not knowing who he was) and asking Judy and Peter if this unknown man is related to him before the monkeys fool around with his police car, forcing him to go after the monkeys. While trying to investigate at Alan's old house, he sees Van Pelt and tries to arrest him, but Van Pelt damages his police car. Carl then takes Alan in for questioning before Peter tries to cheat and transforms into a monkey.Carl eventually recognizes Alan and Alan handcuffs him to his car and Alan drives his car to the Sir-Sav-A-Lot store where Alan can reunite with the kids and Sarah. He and Nora try to open the door before the flood and the crocodile is released.
After Alan finally wins the game and time is reversed, Alan tells his dad that he caused the accident in the factory, not Carl, as Carl gets his old job back. Towards the end of the film, he is seen at a Christmas Party in Alan's house and Carl still works at the Parrish Shoe Factory as the Plant Supervisor while Alan takes over his dad's business while his dad is retired and living in a retirement home elsewhere.
Ad blocker interference detected!
Wikia is a free-to-use site that makes money from advertising. We have a modified experience for viewers using ad blockers

Wikia is not accessible if you've made further modifications. Remove the custom ad blocker rule(s) and the page will load as expected.